Talking openly with your elderly parents about topics like money, wills and real estate planning might feel awkward. However, it's important to have those conversations before your parents get sick or begin to suffer from medical conditions that may impair their judgment. Real estate planning comes with a lot of different options. If they own a home, your parents may need to downsize and either sell or rent the property. They might be thinking about who will get any owned real estate once they both pass away. Whatever the circumstances, prepare yourself and start talking to them.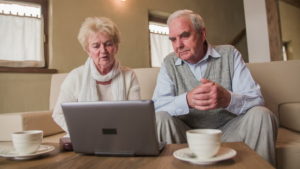 1. Time your conversation appropriately and prepare for it. You don't want to start dealing with real estate plans after one parent moves into an assisted living facility or has a stroke. Open the dialogue while they are both healthy and able to participate in planning and decisions.
2. Explain your motivations. Let your parents know that you want to talk to them about their plans for any real estate because you care about them and their financial security.
3. Discuss all the available options. If your parents have a large home that is too big for them to maintain, talk about selling it or renting it out. Ask about the places they might like to live and whether they want to rent or buy something else.
4. Ask for information about your parents' finances. Knowing how much money they take in and what kind of budget they are on will help you reach the right decisions when it comes to real estate. Find out if they are current on their mortgage, when they pay their property taxes and what kind of insurance they have.
5. Make copies of all real estate documents, such as deeds, titles, lease agreements and tax bills. Collect contact information for brokers, real estate agents and attorneys, so you know who to contact if you need information or help.
6. Keep your parents included in every discussion and action. Even if they are elderly, this is still their real estate you are talking about. They might stop talking and cooperating if they feel they are being bullied or that their own wishes are not being taken into account.
7. Help your parents draft a will if they don't already have one. While you are discussing real estate, you should also be thinking about all of their estate planning. A will can help your parents designate where any real estate will go after they die.
8. Ask your parents to name you or someone they trust as durable power of attorney for financial matters. This will allow you to make financial and real estate decisions if they lose the mental capacity to make them on their own.
Tip:
• Set up an appointment for your parents to meet with a financial planner if you have trouble getting anywhere on your own. Your parents may be sensitive, private or even embarrassed to discuss their real estate plans with you. An impartial third party can help.
Warning:
• Keep your siblings in the loop. You don't want to encourage your parents to make financial moves without considering the impact it may have on your brothers and sisters.
Let the Grant Team with RE/MAX show you how we can help. For more information, please see: http://www.grantteamproperties.com/SeniorTransitions
Article courtesy of: SFGate