Key Takeaways:
Pools are a highly coveted amenity, and having one of your own comes with quite a few perks.
Want to know the ins and outs of pool ownership? We've outlined some must-ask questions that every homebuyer should consider.
No matter what kind of home you're looking to buy, you can always reach out to us for advice—give us a call to start your next chapter!
Here Are the Questions You Need to Ask Before Buying a Home with a Pool
If you're in the market for a new home, a pool might be at the top of your wishlist—and having one comes with quite a few health, entertaining, and financial benefits! However, before you commit to buying a home with this luxurious feature, there are some questions you might want to ask first.
Want to learn the ins and outs of buying a home that comes with a pool? Here's everything you need to know. 
What are the most common types of pools?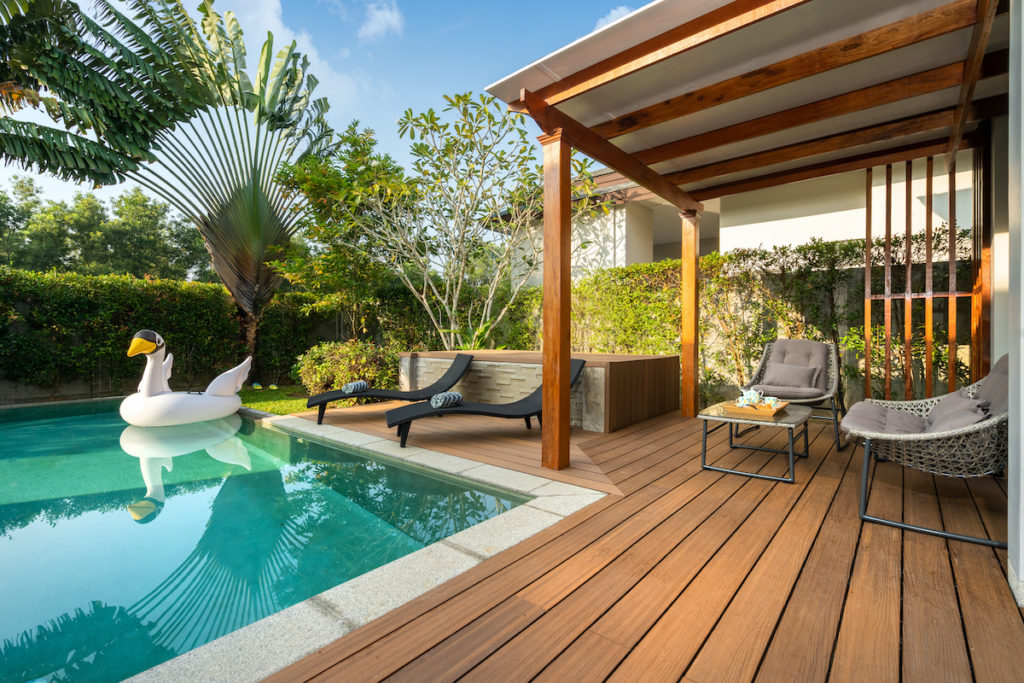 Generally, most pools fall into two categories: above-ground and in-ground. Above-ground pools cost less to maintain and are statistically safer. However, in-ground pools blend into your yard's natural landscape, and because they're permanent, they may increase your home's value over time. 
Pools can also be subdivided into a number of other categories based on their materials (fiberglass, concrete, etc.), the type of water (fresh or saltwater), and styles (lap pools, infinity pools, or spas). It's best to do plenty of research in advance and ask your agent for more details on a home's pool.
What should I know about pool maintenance?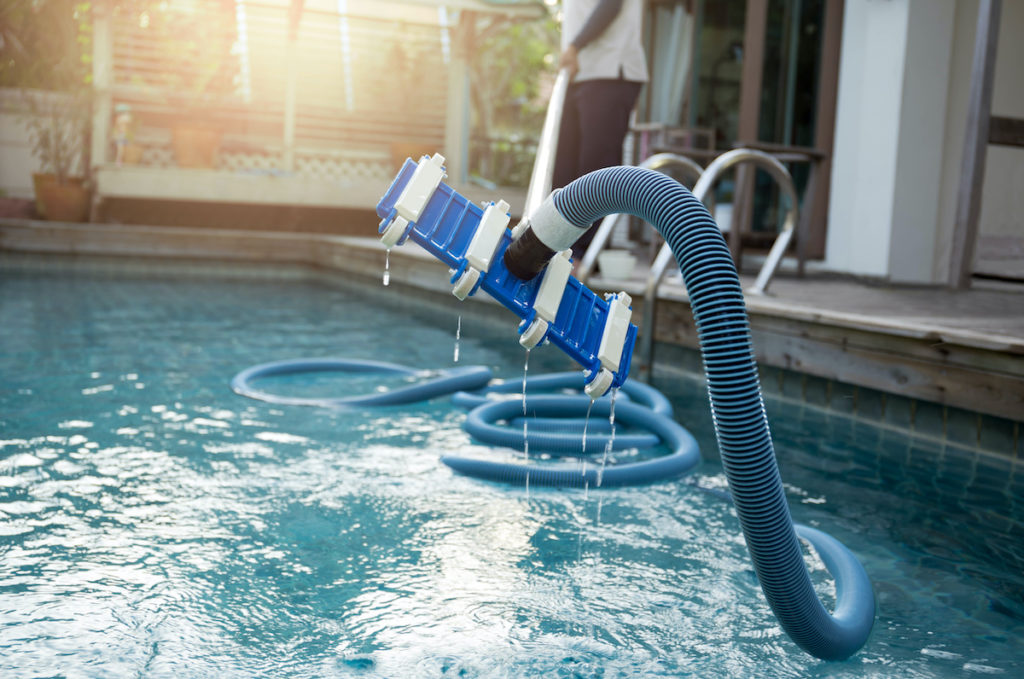 In most cases, pools cost around $100 or more each month to maintain and can require an hour of work per week depending on the season. However, this number varies based on your location and whether or not you use a professional service.
As a pool owner, you'll be responsible for cleaning any debris, adding pool chemicals, as well as maintaining the pump and filter. You may also want to periodically test pH levels, vacuum your pool, and use cleaners to shock the water.
Over time, your pool will require more expensive maintenance, especially if a part goes bad or there's a problem with the overall structure. If you have any concerns, your agent can be a helpful resource as you weigh the pros and cons.
Should I worry about pool safety?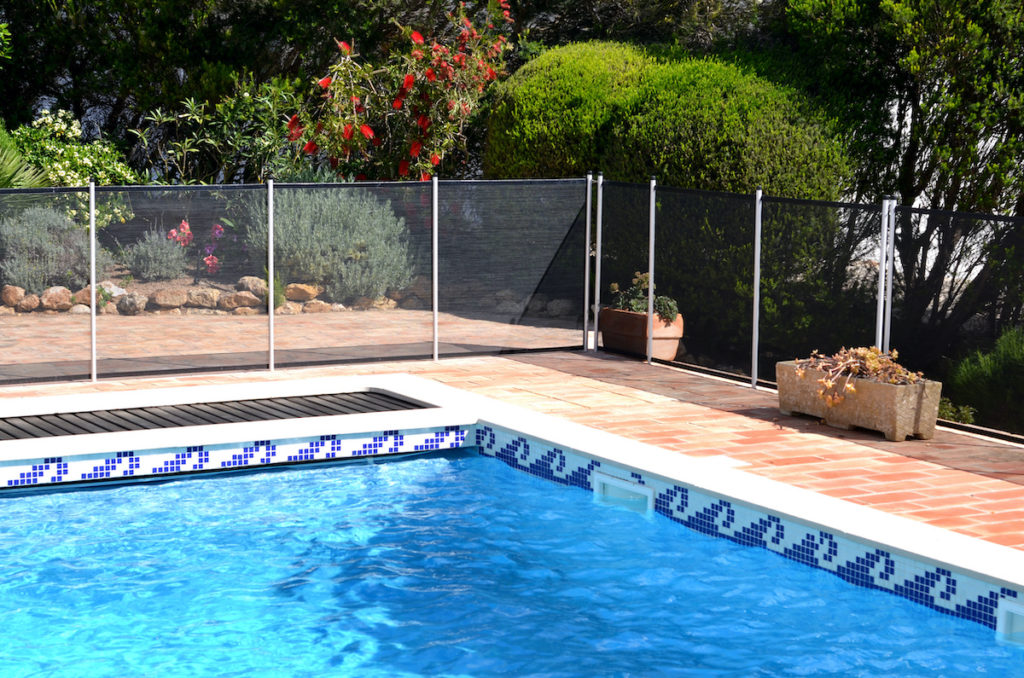 If you plan on having children or pets near your pool, you want to ensure that it has the latest safety features. Fencing, mesh covers, and pool alarms add another layer of protection for all ages. If a pool doesn't already have these upgrades, you'll want to factor in the cost of adding them. More costly gadgets—such as alarms and fences—will set you back a few hundred dollars. 
Will home inspectors check a pool?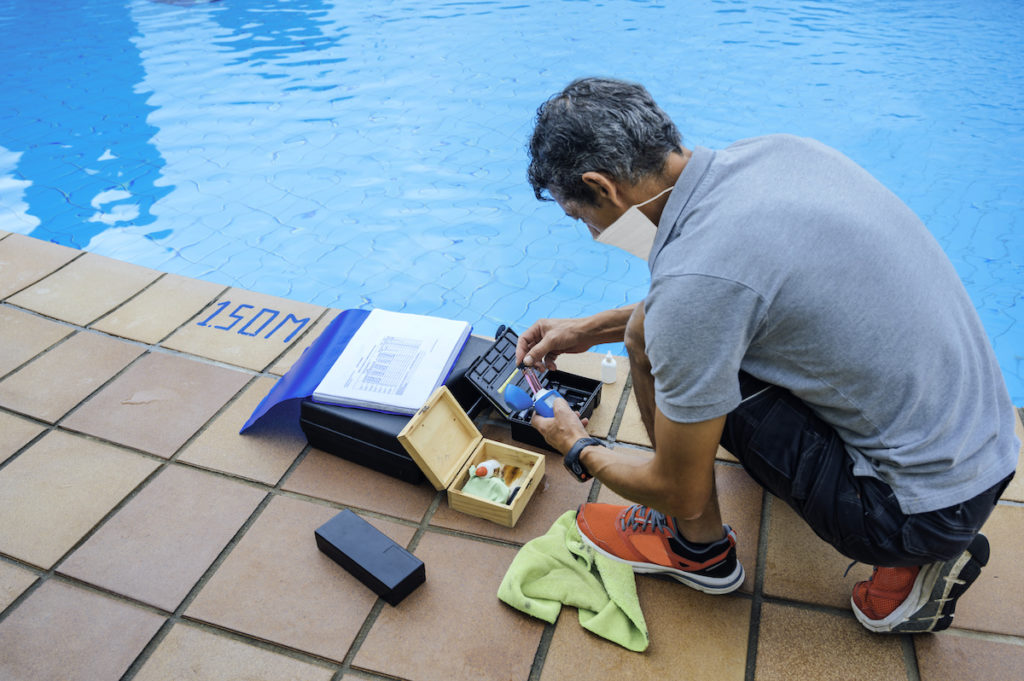 Home inspectors almost always check a pool during their evaluation. However, if they aren't well-versed in the specifics of pool maintenance, they may miss some critical issues. If you have any in-depth questions about a pool's condition, hire a professional pool inspector before the closing. They'll go beyond a general checklist and give you a thorough look at any problems a pool might have. Most pool inspectors will also provide an itemized list of potential repairs that can help you negotiate the final price of a home.
Want to know some of the most common red flags inspectors might point out? Be wary of any cracks in the pool's interior, foul-smelling or off-color water, clogged filters, or broken equipment. 
Ready to Have Some Fun in the Sun?
Pools can require some effort and money to maintain, but you simply can't beat the benefits of having your own swimming space. If you're dreaming of buying a home with a pool, we'd love to help you track down your perfect place! Just give us a call to get started—we look forward to working with you!
Selling a home with a pool? Contact us to learn more about getting top-dollar in no time at all.